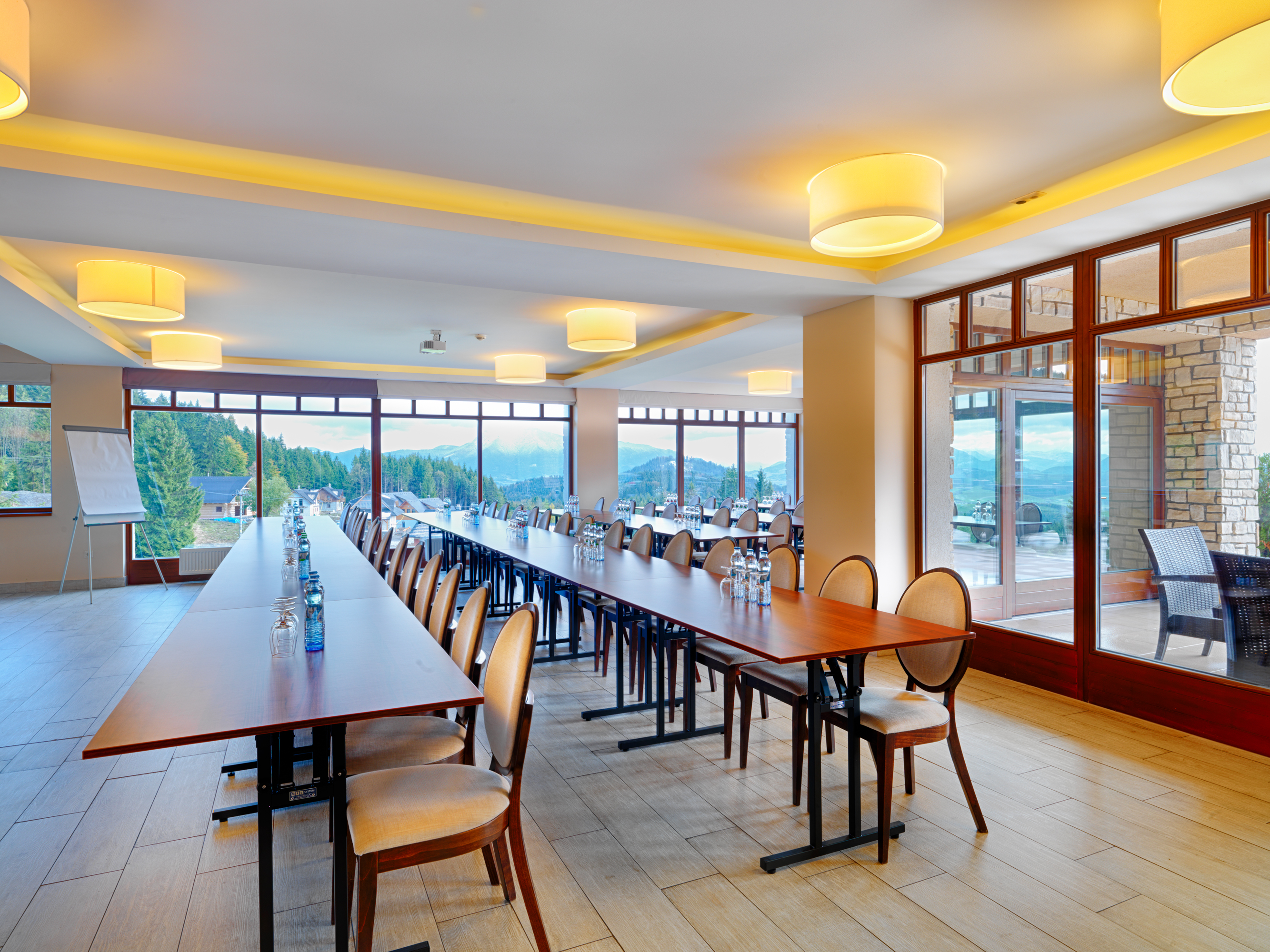 Do you want to arrange a company meeting and city hotels can not offer you what you are looking for?
HOTEL GREEN offers a unique environment and an exceptional atmosphere in the embrace of nature. Individual approach and flexibility will help your success. The hotel spaces are suitable for smaller conferences, congresses, trainings and seminars. HOTEL GREEN is an ideal place for teambuildings thanks to its location, closenss of Kubinska hola allows you to connect summer and winter activities with your company event.
GLASSED LOUNGE

The beautiful panoramic view of the majestic mountain peaks features a glassed lounge right next to the hotel's restaurant. The lounge has a very specific atmosphere, in which formal and informal meetings change to special ones. The capacity of the glassed lounge is from 40 to 120 people, depending on the layout of the tables and the requirements.
SMALL LOUNGE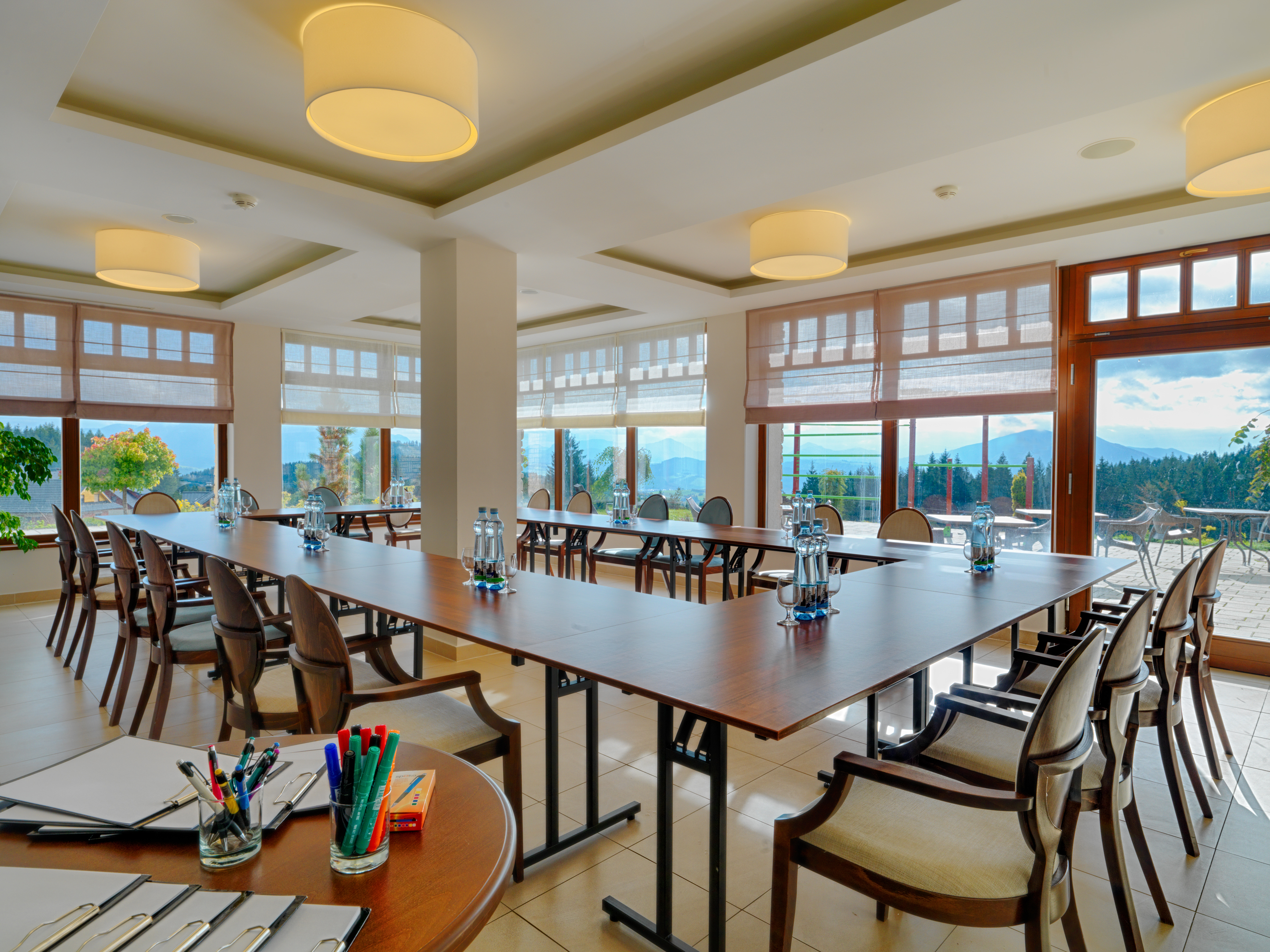 Small lounge is situated in the ground floor with its own bar offers you total privacy. The capacity of the small lounge is from 20 to 30 people, depending on the layout of the lounge.