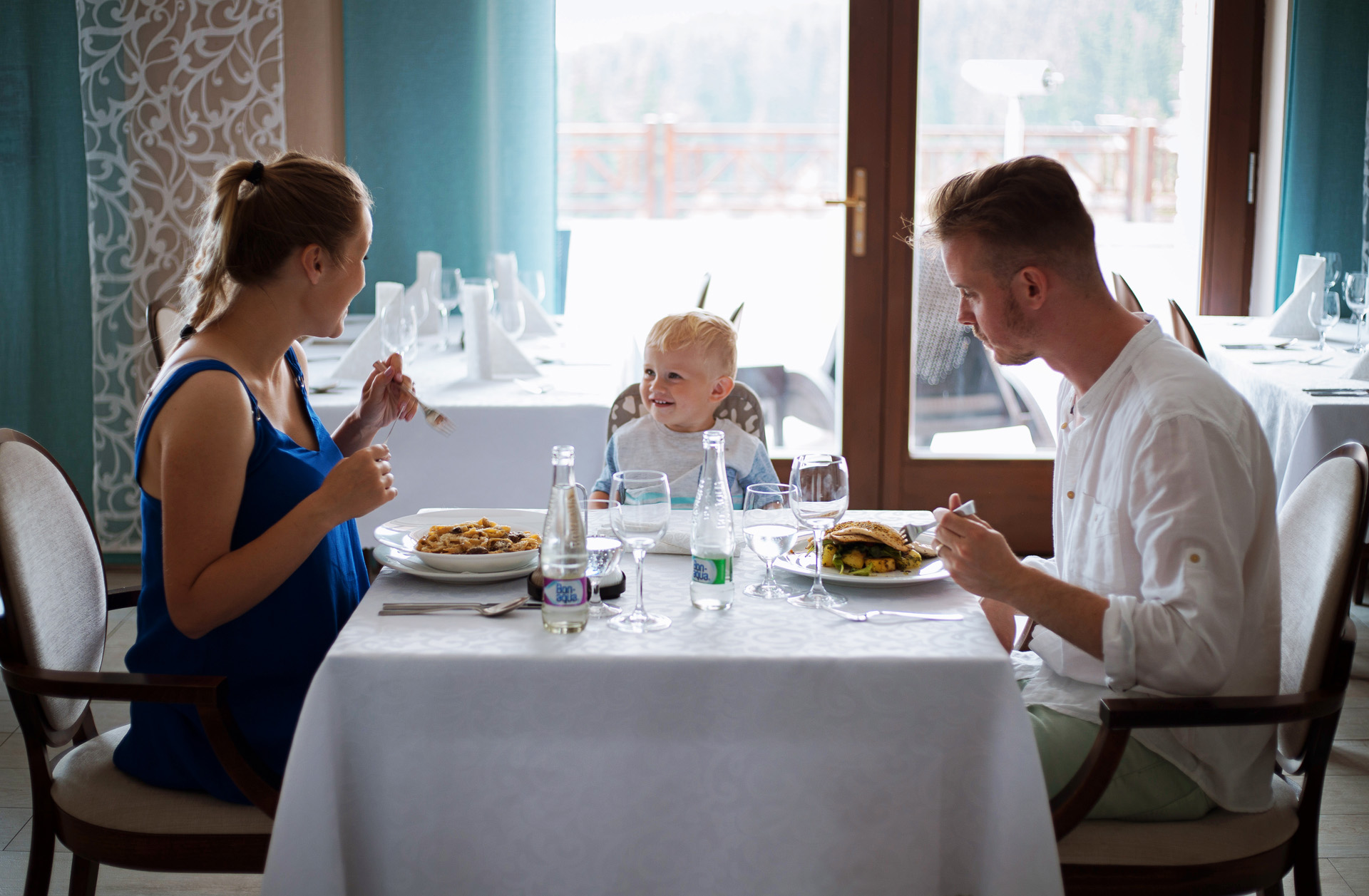 The relaxed and pleasant atmosphere, the sound of the crackling fire in the fireplace and the professional staff completes the right place for beautiful moments spent with family and friends.
Enjoy gourment specialities of slovakian and international kitchen in our stylish hotel restaurant. In the restaurant it is possible to arrange family and company meetings, business meetings, business linches or dinners. A part of the restaurant is also the hotel bar with a wide range of alcoholic and non-alcoholic beverages.
Reservation of table:
Phone: +421 917 403 685
E-mail: recepcia@hotel-green.sk
Our chef has assembled the hotel's A'la Carte menu using high-quality ingredients so that they combine their qualities to create a perfect taste and you have a gastronomic experience while dining with us.
GLASSED LOUNGE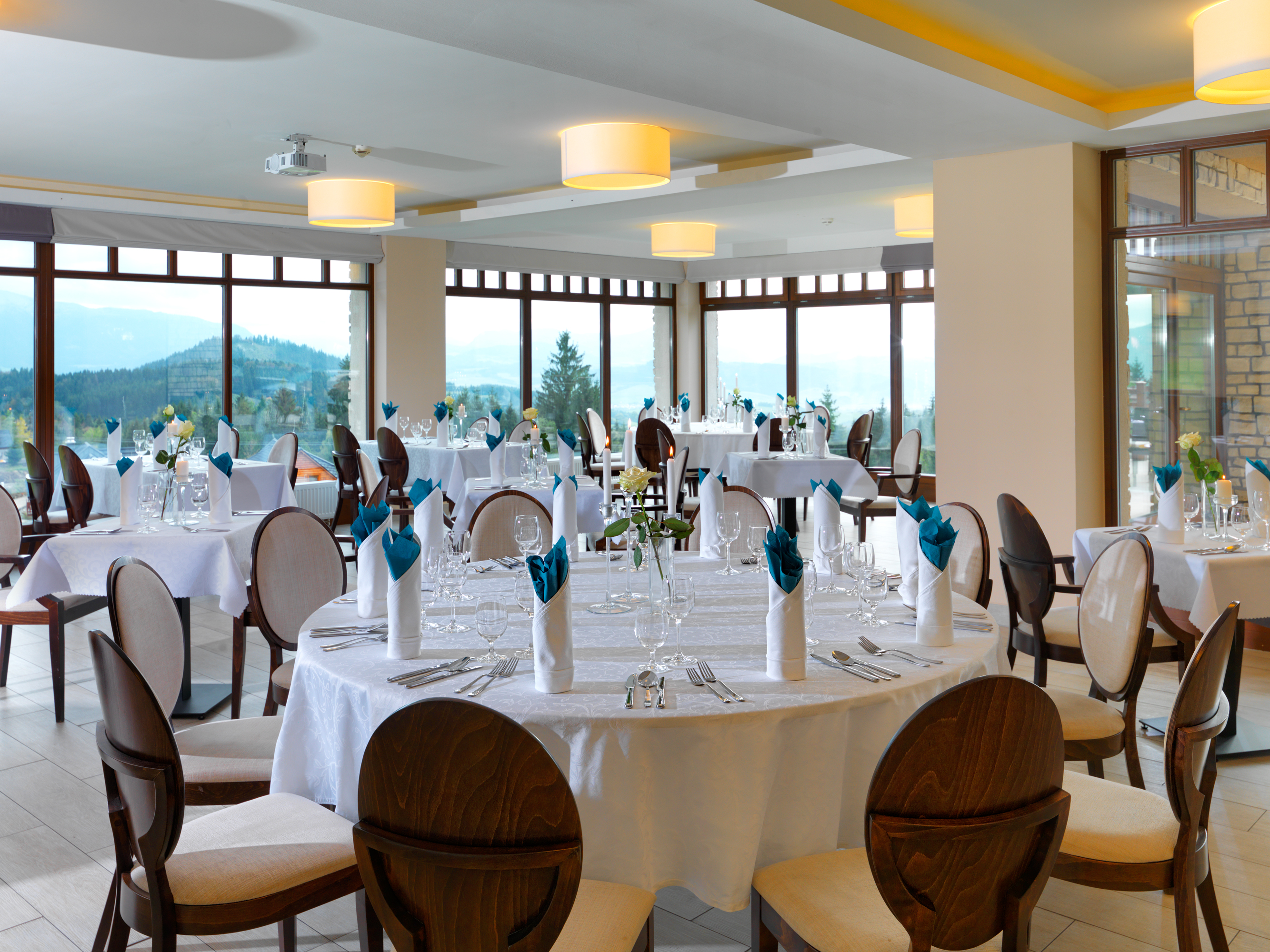 The beautiful panoramic view of the majestic mountain peaks features a glassed lounge right next to the hotel's restaurant. The lounge has a very specific atmosphere, in which formal and informal meetings change to special ones. The capacity of the glassed lounge is from 40 to 120 people, depending on the layout of the tables and the requirements.
HOTEL TERRACE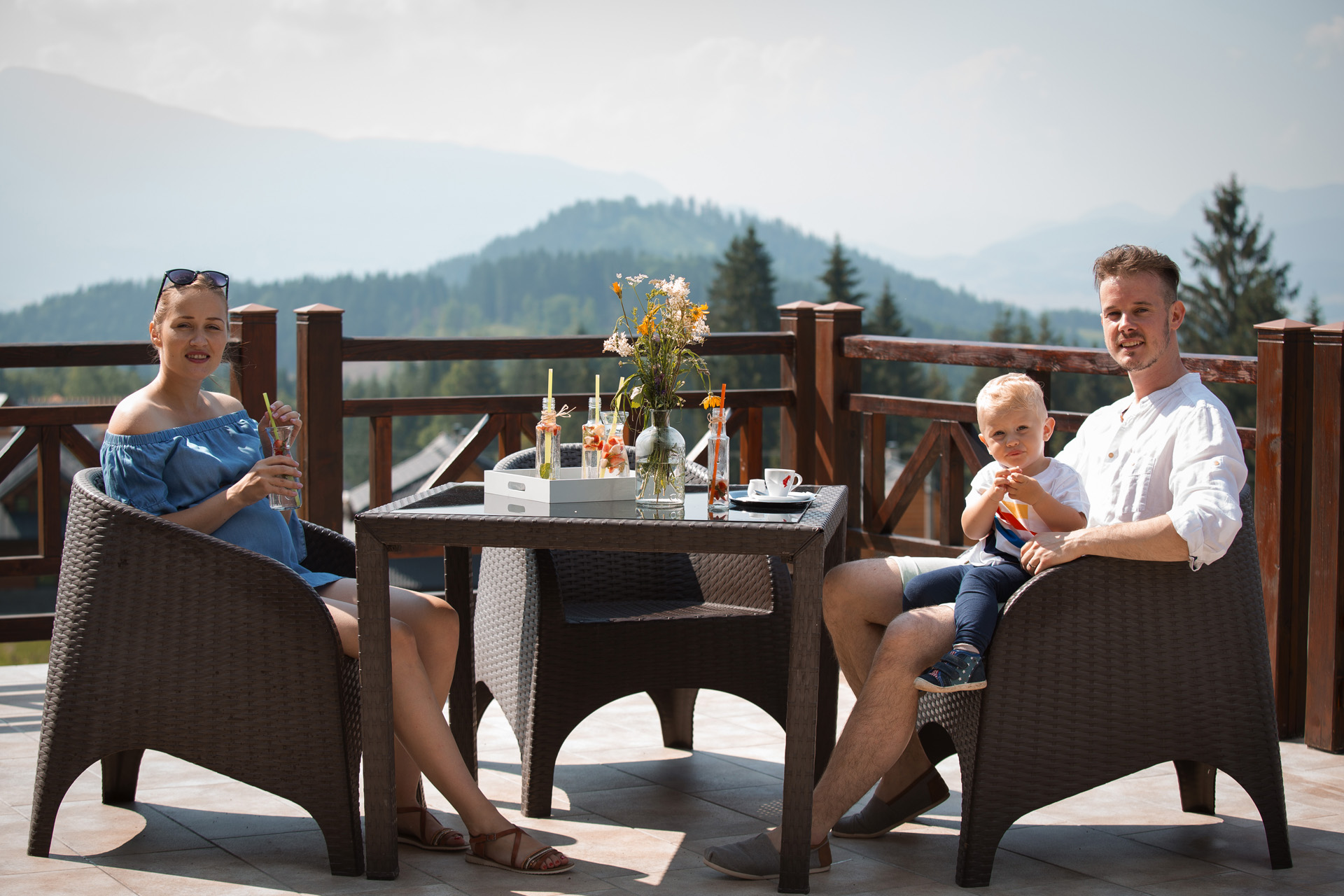 Enjoy the magical silence, the peace of the surrounding mountains and the fragrant forest breeze. Treat yourself to a refreshing drink, a mixed drink, or delicious coffee on the hotel's terrace, which is the perfect place to relax and recharge. The hotel terrace provides space to arrange various celebrations and events.